The Story of Pollination
Pollination is the main way many plants reproduce. Male plant spores (pollen) are combined with female cells (ovules) to eventually produce a seed.
Pollen is like dust or powder. Pollen is often yellow, but it can be white, black, orange, green or any other color. See the orange pollen being gathered by a little bee in this lily flower. Some clumps of pollen have been knocked down on to the petal below.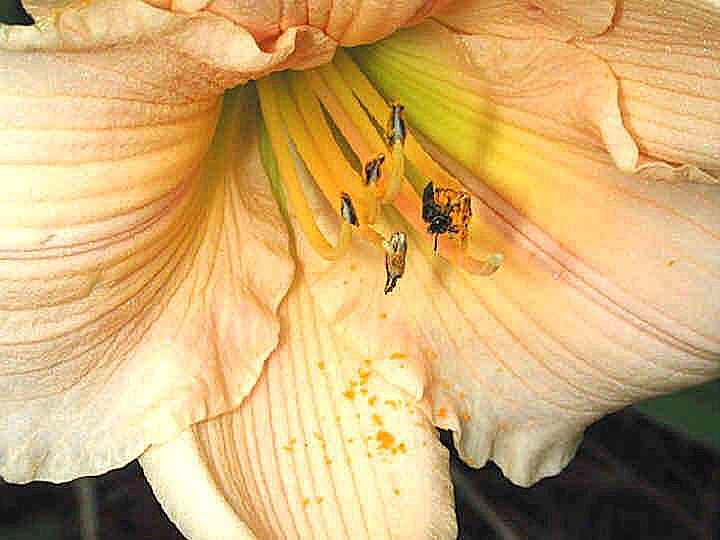 Image Copyright 2001, David L. Green Unauthorized use prohibited
This closeup clearly shows the pollen on the anthers of the lily. The little bee is busy gathering the pollen, which is quite sticky.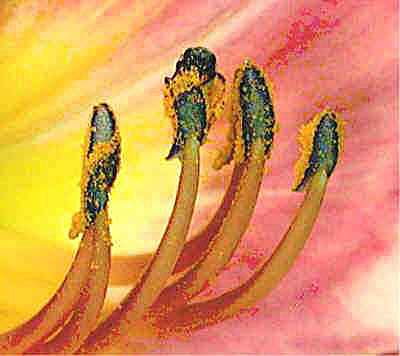 Image Copyright 2001, David L. Green Unauthorized use prohibited